Published Friday, May 15 2015
|
By Katie Storey
Here at Reveal HQ we LOVE a good baby animal snap and these latest pictures from Chester Zoo have sent us into a bit of frenzy...
Just look at how a-dorable these newborn penguin chicks are!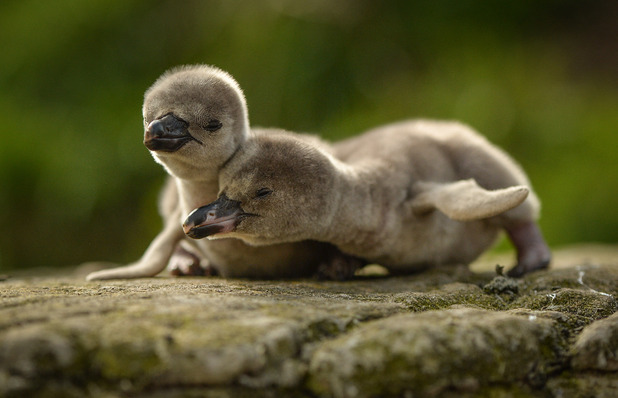 Introducing their two new chicks Panay and Papua into the world, Chester Zoo is now hosting its own double dose of cuteness as the babies hatched from their eggs last month.
First to hatch was Panay, weighing just 68kg, with Papua and six more popping out shortly after. Eight chicks to fuss over? Oh, the lucky things!
Sharing photos of Panay and Papua, both chicks can be seen showing off their fluffy coats while cuddling up to one another. So sweet, right?
Since the bubba penguins have hatched, zookeepers have been keeping a close eye on them, monitoring their nutrition, weight and development in the nest.
Speaking about Chester Zoo's new arrivals, penguin keeper Sally Baross said: "The team closely monitor the chicks, weighing them daily and giving extra fish to the parents so that they can feed their hungry new arrivals.
"All of the chicks are doing really well and have grown incredibly quickly. The first chick, Panay, was only 68g on hatching but has soon shot up to 450g so we're really pleased."
Aw! We're glad to hear it!
For exclusive competitions and amazing prizes visit Reveal's Facebook page NOW!
source