Monday, 26 October 2015 | Agency: dna | From the print edition
Getting penguins to Mumbai has been the dream project of Shiv Sena president Uddhav Thackeray.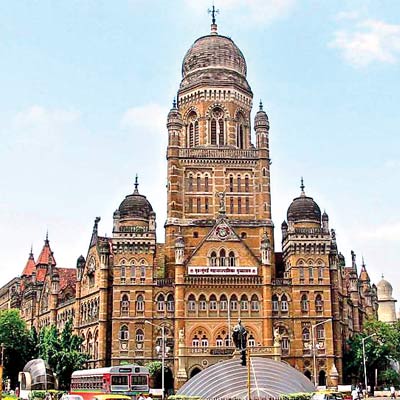 Six Humboldt
penguins
are going to miss their December date with the city, courtesy the Brihanmumbai Municipal Corporation (BMC). A civic body goof up in allotting the contracts has ensured that an agency responsible for the construction and upkeep of the penguin enclosure could not be appointed. Getting penguins to
Mumbai
has been the dream project of
Shiv Sena
president Uddhav Thackeray, whose party rules the BMC. With no bidder turning up to construct the enclosure, however, the BMC was forced to tweak the tenders and re-float them.
"We have booked the penguins already. But we had to re-float the tenders since there were no bidders. We have now separated the purchase and maintenance components," said a senior civic official. The penguins were to arrive in December this year but as the enclosure work was not completed, the purchase has been deferred. Three male and three female penguins worth Rs2.57 crore have been purchased from a Thailand firm. An additional Rs6.50 crore will be spent on the maintenance of these penguins for five years. The BMC has already paid the token amount to the supplier.
Initially, the zoo authorities had clubbed the purchase and maintenance contract. One of the tender conditions stated that the contractor will require a full-time veterinarian with at least 30 years of work experience. Several contractors then complained that such conditions were not practical and refused to bid. The plan is to have an aquarium on the premises of the penguins' enclosure. The entire project, including five-year maintenance, is expected to cost Rs 19 crore. The Humboldt penguin is a South American species that breeds in coastal Peru and Chile. It is named after the freezing water current it swims in, which gets its name from German explorer Alexander von Humboldt. The medium-sized penguin grows 50-70 cm.
The BMC had first announced its plan to get penguins for Byculla zoo in 2011. It sought the advice of Thailand-based HKS Designer and Consultants International, which suggested the names of three wildlife firms and also provided cost estimates. Additional municipal commissioner and in-charge of the zoo, SVR Srinivas said, "We have sorted out the issue. We are in the process of re-floating the tenders. There is a slight delay but work will begin soon." The ambitious Rs 150-crore Jijamata Udyan project will see the introduction of a jaguar, a zebra, exotic fish, a tiger, an Asiatic lion, a wild dog, bison and a deer at Byculla zoo.
A total of 24 enclosures for animals and birds will be constructed on the seven-acre Mafatlal Mill plot adjoining the eastern side of the zoo. The plot was handed over to the zoo last year. The revamp plan, whose theme is 'Living Together', was recently approved by the Central Zoo Authority of India.
source