By Ben Hill
A video showing the deep-diving feeding habits of a yellow-eyed penguin is a "breakthrough" for marine conservationists.
Created using a high-definition camera attached to the penguin's back, the footage shows the animal scouring the ocean floor off the Otago peninsula for food before feasting on an unlucky opalfish.
It was created by the Tawaki Project, a group studying the population decline of penguins in the lower South Island.
Tawaki Project researcher Thomas Mattern said the use of video has enhanced the quality of their discoveries.
"We usually record data using abstract numbers, but now that the cameras are small enough we can observe the behaviour and actually follow them diving, it's quite a ground-breaking thing.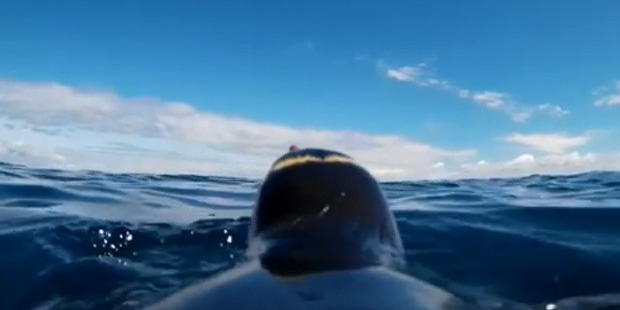 "We had put GPS devices on them and the data would sometimes baffle us, and without the video technology we could only guess what caused certain things, but now we can see them."
Mr Mattern said reactions to the video have been overwhelmingly positive.
"All the feedback we've had is that people have been amazed, they're seeing something they never thought they would be able to see."
The researchers plan to use video technology to discover more about the causes of the falling penguin population.
"Hopefully with the cameras we can get new information about what is driving the decline, and come up with suggestions about how to improve the situation at sea for the penguins, and in the process the entire coastal marine ecosystem."
source