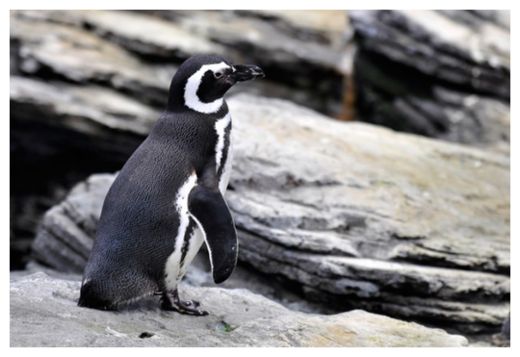 Biologists are investigating the deaths of hundreds of penguins that were discovered washed up on the beaches at Brazil's southern Rio Grande do Sul state, various media outlets reported over the weekend.
Officials with the
Center of Coastal and Marine Studies
(Ceclimar) told
AFP
reporters on Friday that the 512 Magellanic penguin bodies were found on the coast between the towns of Tramandai and Cidreira.
They added that samples from the deceased birds had been taken to Porto Alegre University for further study. The results of that analysis were expected to be released in approximately one month's time.
According to Nick Allen of the
Telegraph
, the penguins, which were migrating north from Argentina in order to find food in warmer waters, showed no signs of injury, hunger or oil stains. The massive amount of the dead birds coupled with the lack of injury or signs of exhaustion have veterinarians puzzled, he added.
"Autopsies are being conducted on some of the birds to determine the cause of death,"
BBC News
reported on July 13. "Similar incidents in the past have been blamed on shifting ocean currents and colder temperatures."
"Last week dozens of young penguins were rescued from beaches in Rio de Janeiro after straying far beyond their normal range," the British news organization added. "The birds delighted beach-goers, but scientists said their health was suffering in the tropical waters."
Magellanic penguins are named after the Magallenes region in which they breed, and they typically mate in large colonies in southern Argentina and Chile, the AFP reported. Between March and September, they tend to migrate along the Rio Grande do Sul coast to head up to Sao Paulo, and their diet is made up mostly of tiny fish and marine crustaceans. Their primary foe, the French news agency said, is the southern sea lion.