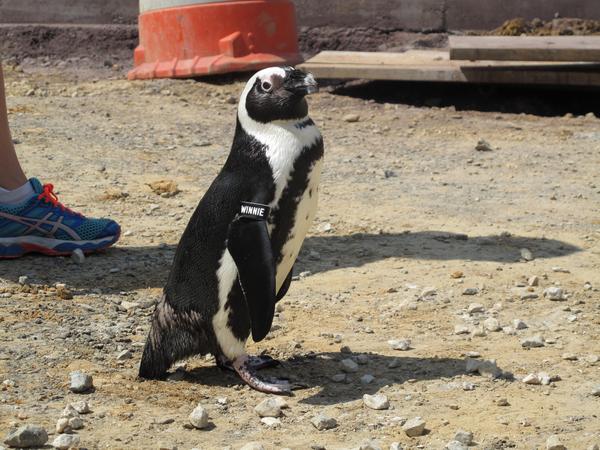 Winnie, a penguin at the Maryland Zoo in Baltimore, is one of three penguins the zoo uses for education programs. Those penguins will be housed in a separate building from the rest of the flock at the new exhibit, and the zoo aims to grow that group to as many as eight penguin ambassadors.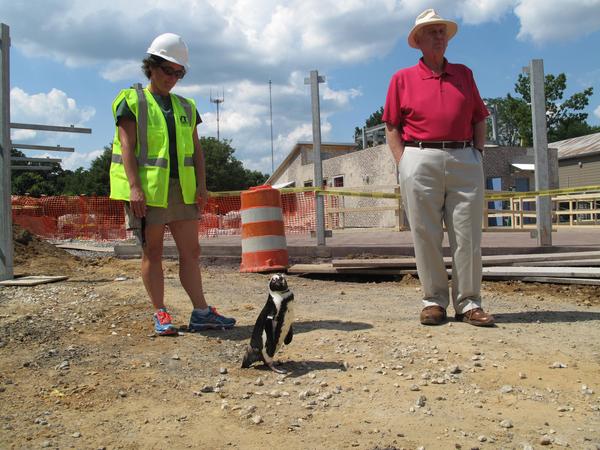 Winnie, one of the zoo's penguin ambassadors used for educational programming, kicks off a tour of the penguins' new exhibit with zoo President Donald P. Hutchinson, right, and an animal handler.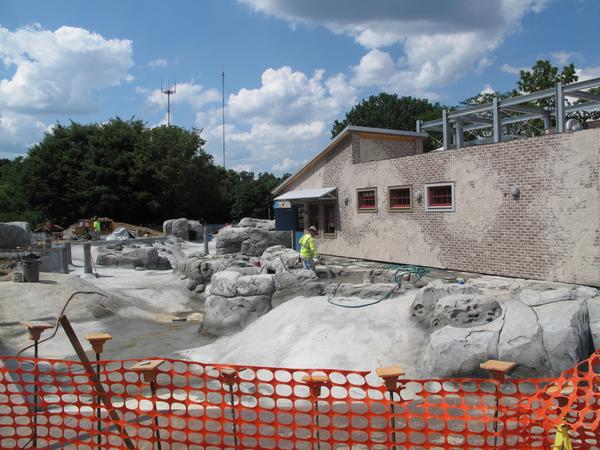 The $11 million Penguin Coast exhibit will open to the public Sept. 27 at 10 a.m. after two years of construction.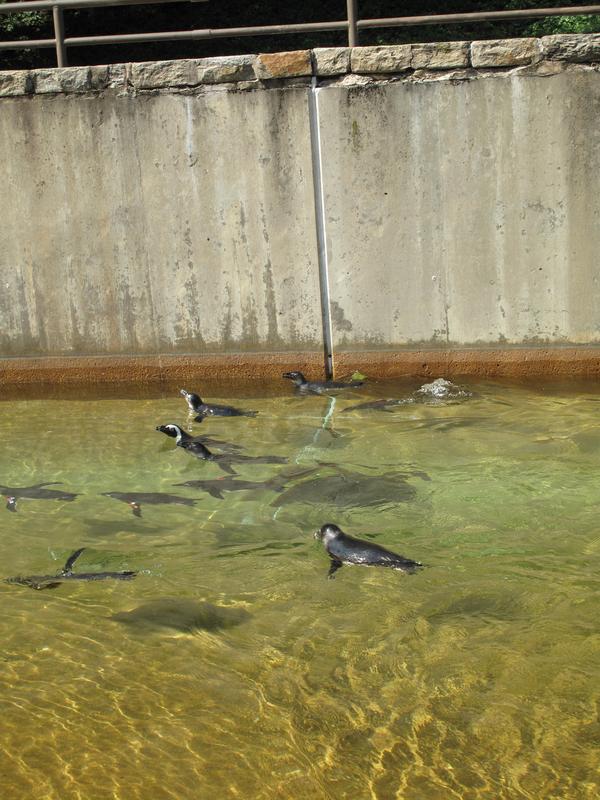 Penguins swim in the moat at their current habitat, Rock Island. The new exhibit will bring visitors much closer to the birds.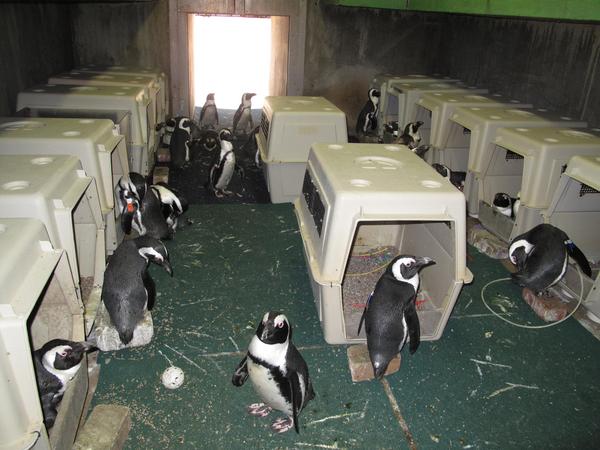 The new exhibit puts as much emphasis on animal care as it does the visitor experience. While the penguins' current holding area is cave-like and poorly ventilated, their new building includes plenty of natural light and ventilation.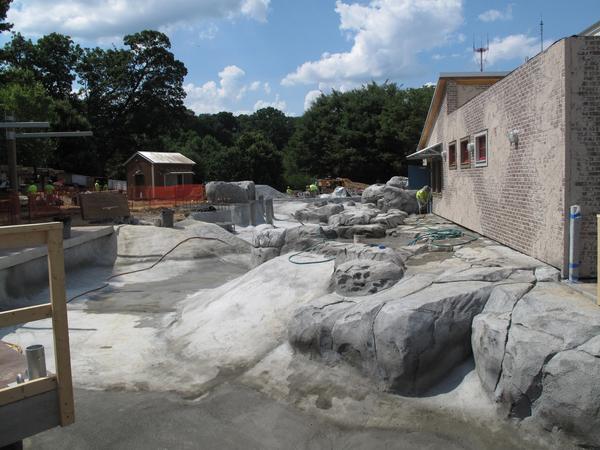 The pool at the new exhibit will be filled with 185,000 gallons of water within the next few weeks after the concrete is painted to simulate the type of coastal environment where South African penguins would live in the wild.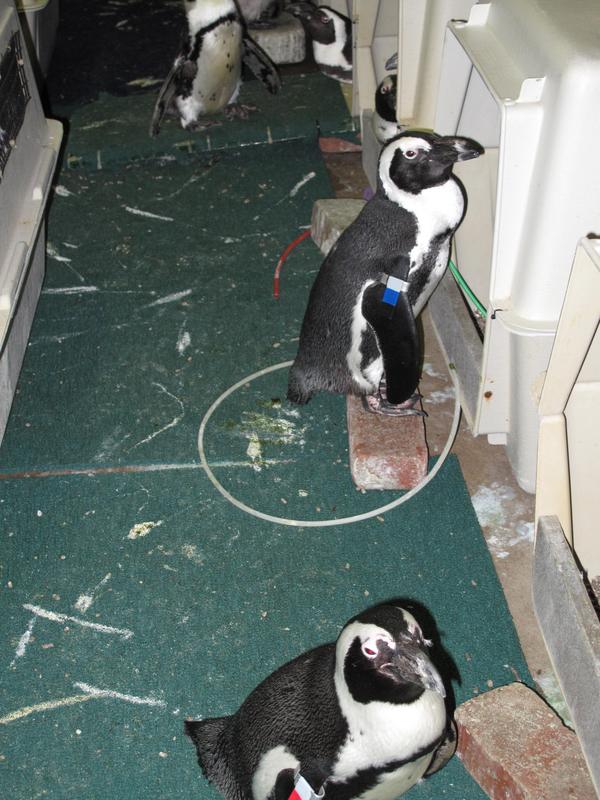 The Maryland Zoo is the primary supplier of South African penguins for other zoos throughout the country. The new exhibit will help the zoo expand its penguin breeding program, and the zoo hopes to grow its own penguin population from 60 to 100 birds.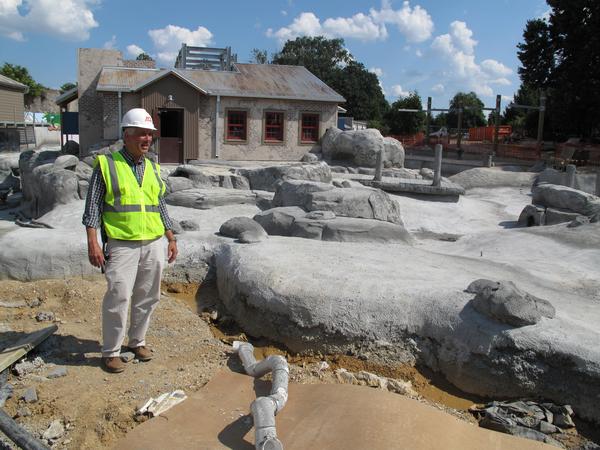 Karl Kranz, the zoo's vice president for animal programs and chief operations officer, leads a tour of the new penguin exhibit.
Sarah Meehan
, Reporter-
Baltimore Business Journal
When the South African penguins move into their new exhibit at the Maryland Zoo in Baltimore, their caretakers will no longer have to squeeze through underground tunnels to reach the birds.
The new $11 million exhibit,
set to open Sept. 27
, puts as much emphasis on the animals' living conditions and care as it does the visitors' experience.
Penguin Coast will bring the penguins out of their current cave-like home, Rock Island — a minimalist exhibit with a dark, musty holding area — where the penguins have lived for more than 50 years. At the same time, the new exhibit will also get guests closer to the penguins than they've ever been before.
source