By Liz Wylie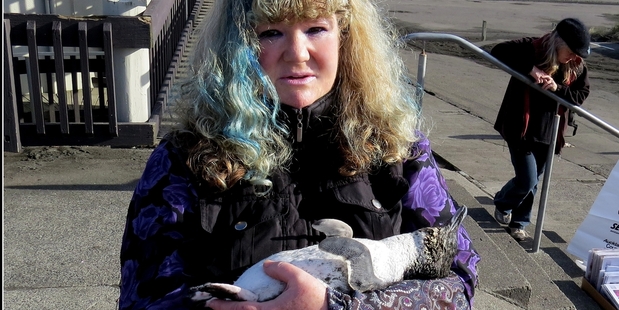 The body of a little blue penguin was a distressing sight for visitors at Castlecliff Beach on Sunday.
A local who was at the beach is worried the bird might have been deliberately hurt. "It was still warm when it was found and there was a wound on its head" said Joy Clark, who helped organise the beach clean-up.
The body of the protected bird was found between Duncan Pavilion and the North Mole by volunteers helping. Mrs Clark believes someone deliberately harmed the bird. It looked well fed and didn't appear to be in poor condition.
Earlier in the day, a man was seen throwing stones at seabirds in the area. "How often do we see these little penguins on the beach? "This looks like deliberate cruelty."
Department of Conservation Whanganui senior partnerships ranger Jasmine Hessell said staff were investigating but were unable to provide any information about the penguin's death. DoC is also investigating reports of an injured seal on the beach.
Mrs Clark said the beach clean-up was well-attended, with more than 100 volunteers helping out.
source