Camera Picks up Potential Penguin Statue Thief
Despite residents helping replace previously stolen penguins, surveillance footage has caught a person potentially stealing more statues.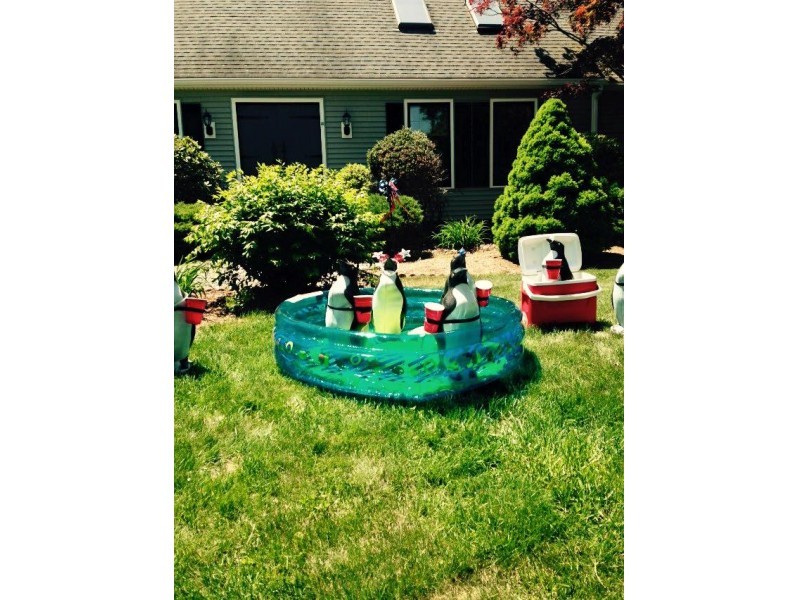 A case of missing penguin statues has resulted in both good and bad news for a Milford resident on Highland Street.
During two weeks in May,
the well-known display saw eight of the 14 statues stolen from the yard according to homeowner Michelle Sullivan.
Recently, Sullivan said she has received eight new penguin statues thanks to the donations of several Milford residents, along with a video security system.
Unfortunately, the camera was put to use Tuesday night when a person was caught on camera trespassing and potentially stealing a penguin.
Sullivan said a police report has been filed, but the identity of man on camera is unknown.
To see the surveillance footage, click on the video above.
source