Construction on a new penguin care facility is expected to take up to three months.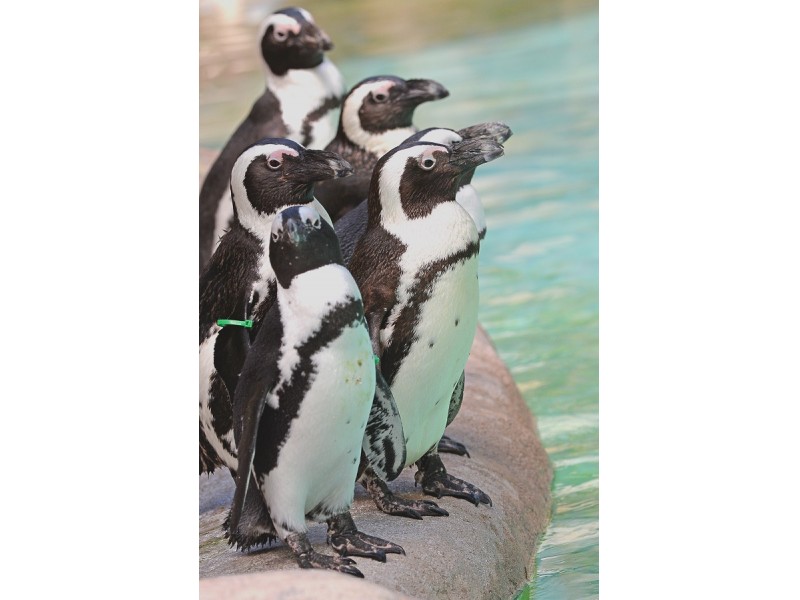 TAMPA, FL — Visitors to Tampa's Lowry Park Zoo will soon find a few familiar faces off display, but there's no cause for concern.
The African penguins are simply being relocated to an area off exhibition for a time to make way for construction of a brand new penguin care facility. The zoo is home to the state of Florida's only breeding colony of African penguins and has plans to create the care facility to enhance its conservation efforts for the endangered species, the zoo announced Thursday.
During construction of the 750-square-foot conservation and education facility, the Penguin Beach attraction will be closed. Construction is expected to take up to three months, zoo officials say. As the new digs are being built, the penguins will be housed in an off-exhibit area near the veterinary hospital.
African penguins have been listed by the
International Union for Conservation of Nature
as endangered since 2010. The wild population is estimated to have declined by more than 60 percent over the last three decades.
"The decline in the African penguin subpopulation is alarming," Dr. Larry Killmar, Chief Zoological Officer, Senior Vice President and Zoo Director, said in a statement. "We are committed to leveraging our expertise to help raise the number of penguins in the managed population, as well as supporting the wild population by partnering with organizations dedicated to protecting coastal penguin habitats."
The zoo's African penguin habitat has been open since 2007 and is responsible for successfully hatching nine chicks so far. The zoo is currently home to 10 penguins, including three breeding pairs.
The zoo also actively participants in the Penguin Species Survival Plan, a cooperative breeding and conservation effort, backed by the Association of Zoos and Aquariums. The "Protecting African Penguins" initiative kicked off in 2014 to raise money to double the size of the zoo's penguin breeding center. The project is being paid for, in part, by a grant from the State of Florida, Division of Cultural Affairs. Two private partners, the Triad Foundation and Zoo Endowment director Dick Stohler, are also partially responsible for the impending renovations.
In addition to providing increased opportunities for paring and care of offspring, the new center will "enhance engagement opportunities for guests through up-close learning experiences that will educate about the plight of African penguins," the zoo noted in a media release.
Construction on the center is set to begin Friday, Feb. 19.
For more information about Tampa's Lowry Park Zoo,
visit it online.
Photo courtesy of Tampa's Lowry Park Zoo/Dave Parkinson
source