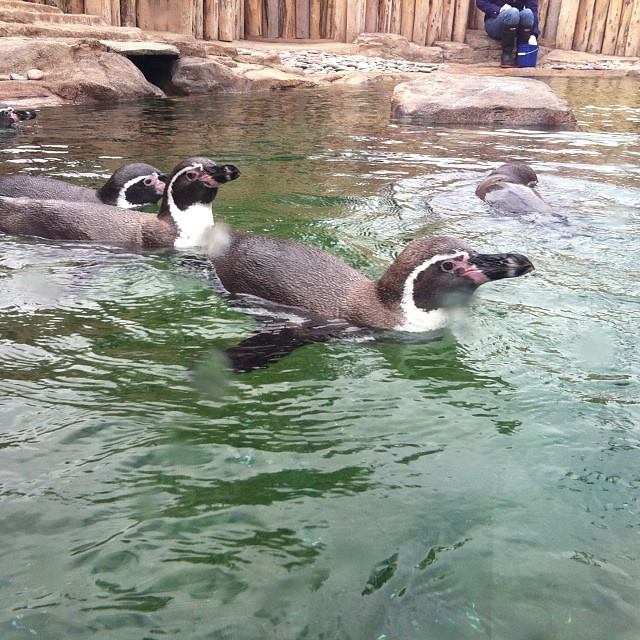 Posted: Apr 01, 2014
\
Decatur - The Humboldt penguins are gearing up for this years zoo opening.
The zoo opens this Saturday. Visitors can see the nearly 400 animals housed at the Scovill Zoo, including alligators, camels, cheetahs, zebras, and the penguins too.
Nine warm-weather penguins from five different zoos across the country are now settled into the habitat at Scovill Zoo, which features two glass viewing windows and a pop-up dome so you can see an unobstructed view of the birds.

"In addition to being a welcome new attraction at Scovill Zoo, the penguin exhibit will draw visitors from across Central Illinois, boosting regional tourism dollars for the entire community," said Chris Riley, President of the Decatur Park Board of Commissioners.

The much-anticipated exhibit helped set record-breaking numbers at last fall's Boo at the Zoo event, and it's expected to boost zoo attendance for years to come.
The zoo will be open Saturday and Sunday from 10 a.m. until 7 p.m., and on weekdays from 10-5pm. Admission is $5.95 for adults, $4.95 for seniors and $3.50 for children ages 2-12. For more information about the Scovill Zoo visit www.decatur-parks.org/scovill-zoo/‎
source