Published Monday, Apr 28 2014
|
By Kathryn Lewsey |
One of our favourite things about springtime is the arrival of baby animals, so we can't stop looking at these super sweet pictures of newborn Humboldt penguins
.
This adorable pair recently hatched at ZSL London Zoo – just look how tiny they are!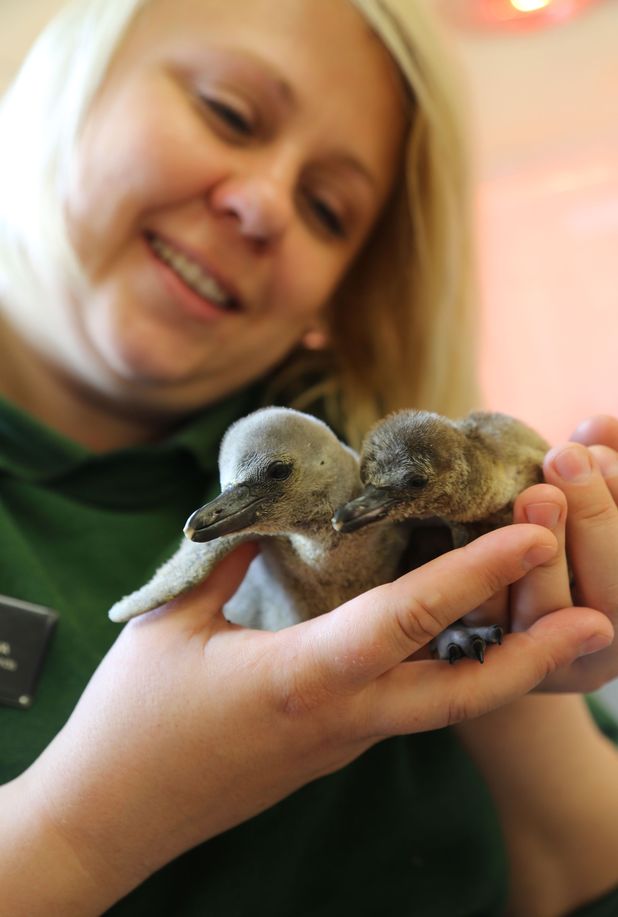 The cuties are two of the ten chicks that have been born at the zoo in the last few weeks - which is a record-breaking amount to kick start the breeding season.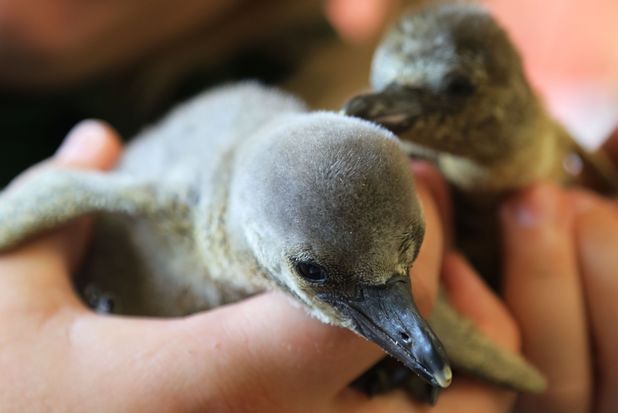 Zookeeper Zuzanna Matyasova, who was snapped giving the birds a health check, said: "It really is proving a fantastic year for our penguins and I'm delighted with how well all ten of our chicks are doing. I feel like a proud mum!"
You can even pop by and see the fluffy birds at their special chick nursery at the zoo's Penguin Beach exhibit. We'll race you there!
source